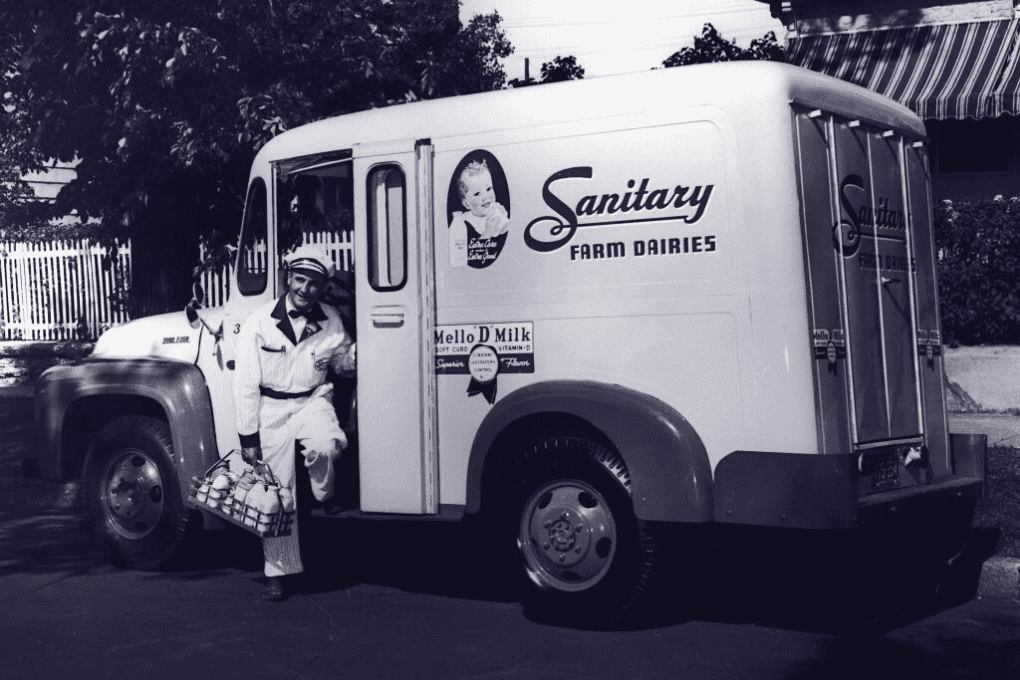 January 11th is National Milk Day. On this day in 1878, many people believe milk was first delivered to people in glass bottles.
National Milk Day commemorates the delivery of this nutritious beverage and household staple. While many of us now get our milk from the grocery store, we're actually seeing an increase in milk deliveries and a resurgence of the milkman/milkwoman here in New England.
Below check out the following farms or businesses in our region that offer dairy products delivered right to your door. Visit their websites or social media pages to find product details and delivery coverage areas.
Connecticut:
Massachusetts:
New Hampshire:
Shaw Farm also delivers to Hudson, Pelham, and Windham, NH
Rhode Island:
Munroe Dairy in East Providence, RI (also delivers to some areas in MA and CT)
Vermont:
*Please reach out to us if there is someone who offers home milk delivery that we should add to the list.
Milk from the Supermarket: Still Local 
Getting your milk delivered from a nearby farm is a great way to make a connection back to where it came from, but even if you get dairy milk from a supermarket, it's still likely coming from a family farm in your region or even your state!
Dairy milk is truly a local food. The majority of milk and dairy products in our region are sourced from the over 1000 family farms in New England or neighboring farms in Eastern New York. While some of our dairy farms bottle and sell their own milk directly, the majority of family farms in our region belong to a co-op and have their milk picked up daily or every other day and it's sent to a nearby dairy processor. There, it is pooled together with milk from other dairy farms in the region, pasteurized, and packaged for the supermarket as fluid milk or turned into other dairy products we love like cheese, butter, ice cream, and yogurt. 
How can you tell if the milk you purchased at the supermarket was processed in New England, New York, or in your specific state? Each container of milk is identified by a 5-digit code. Codes are usually printed near the top of the container or on lids. Sometimes they're printed right on the label. The code includes a 2-digit state code followed by a 3-digit processing plant code. Visit www.whereismymilkfrom.com and enter your code. You can also find this code on other dairy products like yogurt, coffee creamer, cottage cheese, ice cream, and more.
New England dairy milk is fresh, wholesome, and

 nutritious.

 It 

has

 a positive impact on our local community

 and economy

. 

Raise a glass and celebrate with us today and every day. Cheers!